Second Story is
Mike Walton, M.Div., M.A., LLPC
Phone: 616-426-9034, ext. 500
Email: mwalton@secondstorycounseling.com

Masters of Divinity - Calvin Theological Seminary
MA in Counseling - Cornerstone University

My story has instilled in me a desire to step into the broken areas of people's stories to help them find healing and the ability to write a new story. Every story has it's highs and lows and sometimes we need help taking all the pieces of our story and making sense of them. My passion is to help you take those pieces and make sense. Together we will find healing in the midst of life's pain, and I will walk with you to help you better understand your place in the larger story in which we find ourself.

When I'm not helping individuals and couples navigate their stories, I enjoy good books, good friends and good food. In my spare time, I enjoy exploring these activities in the great city of Grand Rapids, MI. I can be found enjoying this time with my wife and two sons.

My Approach
I approach counseling with the understanding that no single theory or technique can explain our complicated stories. My counseling approach is rooted in a person-centered and narrative approach aimed at understanding your story and your search for meaning and purpose in life. Early sessions will focus on getting to know your story and building a strong therapeutic relationship. Later sessions focus on incorporating multiple theories including mindfulness, family systems, cognitive behavioral therapy, and solutions focused therapy, to help you identify incongruences with your true identity and pursue healing and a healthy means of living out your story.

What You Can Expect
Your story is sacred and you can trust that it will be treated with dignity and respect. We will work together to create a safe environment where you can explore your story and begin the transformation process to find peace and healing. Your experience will be unique to you as we explore how to help you live the story you are uniquely designed to live. You will be equipped with the tools you need to embrace your story and find healing.
---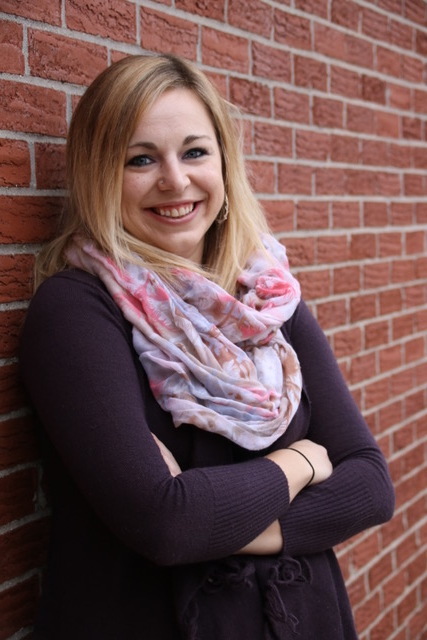 Kelly Crabb, LMSW
Phone: 616-426-9034, ext. 501
Email: kcrabb@secondstorycounseling.com

My story has given me a passion to walk alongside others through both the mountaintops of life and its darkest moments. I desire to help others examine their own story and to help them find their place in this world. We all feel lost and broken at times, and each chapter of our lives influences who we are and how we view the world. My goal is to help clients examine these chapters and walk with them in their brokenness as they learn to view themselves in light of the bigger picture of their story.
When I am not working with clients I enjoy exploring new places, painting & poetry, playing guitar, good books and journaling, as well as drinking Bigby coffee. One of my favorite things to do is to go on adventures with my husband, three kids, and two dogs.
My Approach
I approach counseling from a strengths perspective, recognizing each person has different positive attributes and strengths and has the ability to be resilient in the face of adversity. I recognize each chapter of life we find ourselves in may have different needs and may need different techniques and approaches. I utilize a variety of theories in my work including cognitive behavioral theory, narrative theory, solution-focused theory, and motivational interviewing, recognizing that what may be effective for one client on their journey may not be effective for another. We will focus on building a strong rapport in the beginning sessions. As we continue, we will focus on implementing techniques and theories that are specific to your goals, needs, and areas of healing. Finally, together we focus on empowering you to live out your story, empowering you with tools and hope to carry out the next chapter of your life.
What You Can Expect
My goal is to create a safe environment together, where we can dig deeper into the pages of your story and provide a safe place where your story can be heard, and healing can take place. Each story is unique and sacred and will be treated with the dignity and respect it deserves.
---
Denise Boldt, Counseling Intern
Phone: 616-426-9034, ext. 502
Email: dboldt@secondstorycounseling.com
Cornerstone University
My story has uniquely directed me to want to engage in helping others with events in life that leave us needing healing and wanting something different. I enjoy working with clients who are ready to examine the chapters of their story, discovering how they arrived where they are at, then searching and applying pieces that will help them write a new chapter.
When I am not taking classes or working with clients, I enjoy going to coffee with my friends, and spending time with my family. I also enjoy going to movies, reading books, playing board games, and cards.
My Approach
I begin your journey by using a narrative approach to learn more about you and your story. I find this useful in establishing a working relationship and it provides helpful incites into who you are and who you desire to be. Together we will work to develop your story to make this desired person a reality. Once we have journeyed together for a few sessions, I begin to incorporate theories and approaches based on your goals. Every story is unique so I work with you to identify theories or technique that best fit you as you work toward health and healing. Some theories and techniques that I may use are narrative therapy with cognitive reframing, exposure therapy, cognitive behavioral therapy, mindfulness, solution focus therapy and family systems.
What You Can Expect
As we work together you can trust that you will be treated with the dignity and respect your story deserves. We will work together to create a safe environment where you journey towards health and healing.


---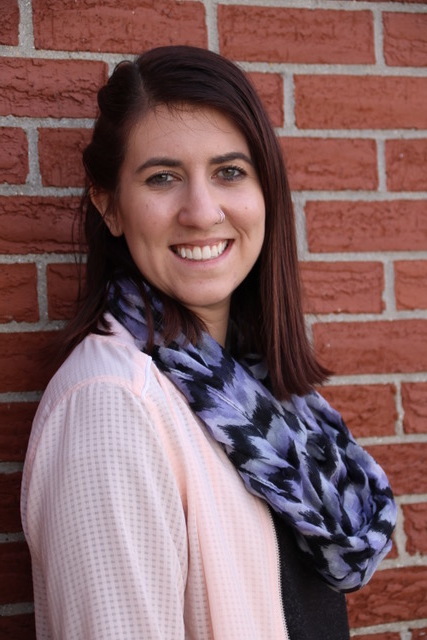 Lauren Puckett, MA, LLPC

Phone: 616-426-9034, ext. 503
Email: lpuckett@secondstorycounseling.com

Masters of Counseling-Cornerstone University

My story has motivated and encouraged me to come alongside those who are in need of direction and healing. Our stories are ever-changing and though many of these stories include times of trial and heartache, I believe that healing is possible when we come together and write a new story. My desire is to become part of your team and be able to enter into the parts of your story that don't make sense and that need to be worked through. I believe that we can come to understand your story and move towards healing as well as getting to know how your story will unfold. When I'm not working with others on understanding and developing their stories, I enjoy watching movies, spending time with my husband, friends, family, and exploring the outdoors. In my spare time I love singing, practicing yoga, and running. I believe that self-care is essential for our wellbeing and therefore make it a priority.
My Approach
My counseling approach often depends on what is best for those I meet with to help them heal in the way that works for them. My primary approaches include: narrative therapy and person-centered therapy. I believe these approaches help acknowledge and emphasize your story to bring healing. I like to include Cognitive Behavioral Therapy and Dialectical Behavioral Therapy when possible and beneficial for the individual. Initially, our time spent together will begin with the privilege of getting to hear your story and building into our therapeutic relationship. Then, we will move forward by utilizing various therapeutic approaches to help you understand how the future chapters of your story will be written.

What You Can Expect
It can certainly be intimidating to share your story with someone you haven't yet met but know that time will be taken to build trust and get to know each other. Your story is important and unique to you. When we work together, we will create a safe space where you will be treated with the utmost dignity and respect. It is important to me that you feel safe and comfortable while working together to make change and bring healing to your story.

---
Get in touch!
Ready to take the first step?
Learn more about what we offer.